LOS MUTILADOS DE CHIAPAS
The Forgotten
alberguejesuselbuenpastor@yahoo.com.mx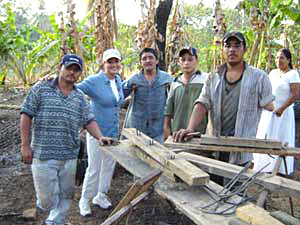 Immigrants consider Olga as a miracle in their lives, because without her they would die.
This woman from Chiapas takes in Central American immigrants who are injured when they try to get on a train which they call: "the beast".
They dream of crossing the border into Mexico and then on to the United States -- the American dream. Olga says her mission is to heal the wounded with herbs she prepares herself.
According to Olga, the immigrants without travel documents have no rights in Mexico: the hospitals won't take them in because they have no space or economic means to help them, says the healer.
But this story, despite being tragic, is full of achievements. With her report, Mariela Salgado demonstrates how hope is the last thing one loses, and how the poorest of the poorest, even without arms and legs, still fight to survive and overcome their ordeal.

---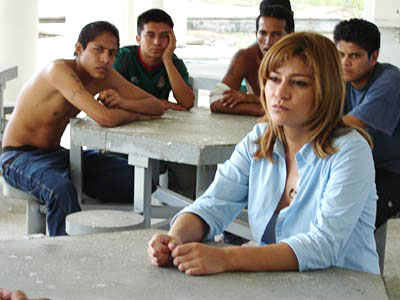 Mariela Salgado travels to El Salvador to confront the rising phenomenon of gangs, locally known as "Maras". Teenagers who join these gangs have left their innocence behind to play with death. The battlefield is their own country because "the Mareros" will not give into the government's plan to control their proliferation. The government's plan, called "Mano Dura" (Hard Fist), was implemented by former President, Francisco Flores

Mariela Salgado was there and witnessed the wars between the gangs and the local authorities. The gangs swear they will not buckle under the government's plan.
Mariela Salgado, a Chilean reporter, establishes a dialogue with gang members in a maximum-security prison in Soyapango, in San Salvador. Along with her cameraman, Kelvin Charles, they have put their lives at risk and have received death threats.


---
SACRED AND POISONED FIELDS
AUGUST, 2005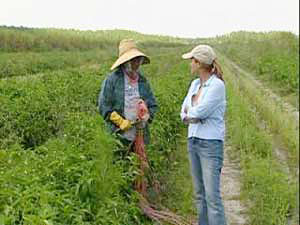 With their hard labor they leave their sweat and exhaustion behind in the land that feeds them, their sacred fields. To the farm workers, known as "campesinos," the fields are sacred as they are their only means of sustaining themselves. But they fear the worst, that these fields are poisoning their families.
In Immokalee, Florida, three cases have been reported of babies born with deformities, apparently due to contamination from pesticides. The campesinos are afraid to speak because they fear losing their jobs or that they may be deported.
Mariela Salgado went to investigate and met Francisca and her son Carlitos, a boy born without arms and legs, who also has respiratory problems and kidney failure.
Following the Immokalee investigation, a Mexican family, in this case from the fields of Homestead, Florida, also speaks out. They tell the reporter about the suffering of their daughter, Alexa, who was born with deformities.
For more information, please consult:
www.telemundo.com/sinfronteras
---
WAR IN IRAQ
MARCH, 2003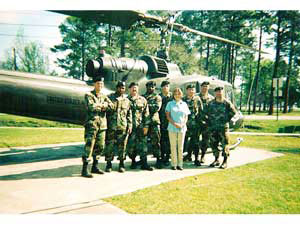 Mariela Salgado travels to Hinesville, Georgia, where she underwent rigorous training exercises along with soldiers from the 3rd Infantry Division, who were preparing to leave for Iraq.
The 3rd Infantry Division was at the forefront of the war and the first group to enter Baghdad. Mariela Salgado obtained moving accounts from the families of the soldiers and conducted several live reports as part of the special coverage for the Telemundo Network.


---